the mustard seed soap co. story
My name is Dena and I am the founder & creator of Mustard Seed Soap Co. Why Mustard Seed Soap Co? The name for my soap company is inspired from my favorite verse in the bible. The book of Matthew 17:20 – "Because you have so little faith. Truly I tell you, if you have faith as small as a mustard seed, you can say to this mountain, 'Move from here to there,' and it will move. Nothing will be impossible for you" I have leaned on this verse through many seasons in my life and it reflects how I feel about the products I create.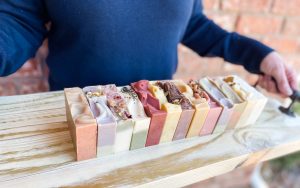 Through His amazing creation, God has put before us all that our bodies could ever desire and need to endure a healthy life. This is why I believe in using ingredients that are sustainably sourced, locally grown & harvested, that come from the earth and were created by His hands. Truly natural are the ingredients in the products we use on ourselves and create for your use. I first started creating tallow soaps and skincare products to benefit our skin and for the relief of  skin irritation that my daughter and I were experiencing.  The results we experienced from using my handcrafted products were exactly what we needed and amazing to say the least, it was then I realized I couldn't just keep them to myself…I had to share them. With my faith & trust in Him Mustard Seed Soap Co. was established in 2020.
We specialize in handcrafted tallow soap and tallow skincare products made with tallow rendered from locally raised and 100% grass-fed cows, honestly natural and sustainable ingredients. We craft our soap using the time-honored traditional cold process method with tallow as the main ingredient along with additional skin loving oils, botanicals, coconut milk or aloe juice, mineral rich clays and luxurious butters that help to nourish, soothe and moisturize your skin. Our botanical soap bars and skincare products are handcrafted our soap studio located in historic downtown Crockett, TX.
What you will never find in our botanical soap bars and skincare products are toxic chemicals, parabens, SLS or harsh detergents, phthalates or other harmful ingredients. We care about the environment, because of this we believe in reducing waste and creating eco-conscious products. Our packaging is always either recyclable, reusable, or compostable material.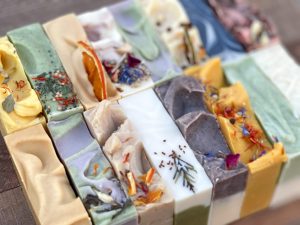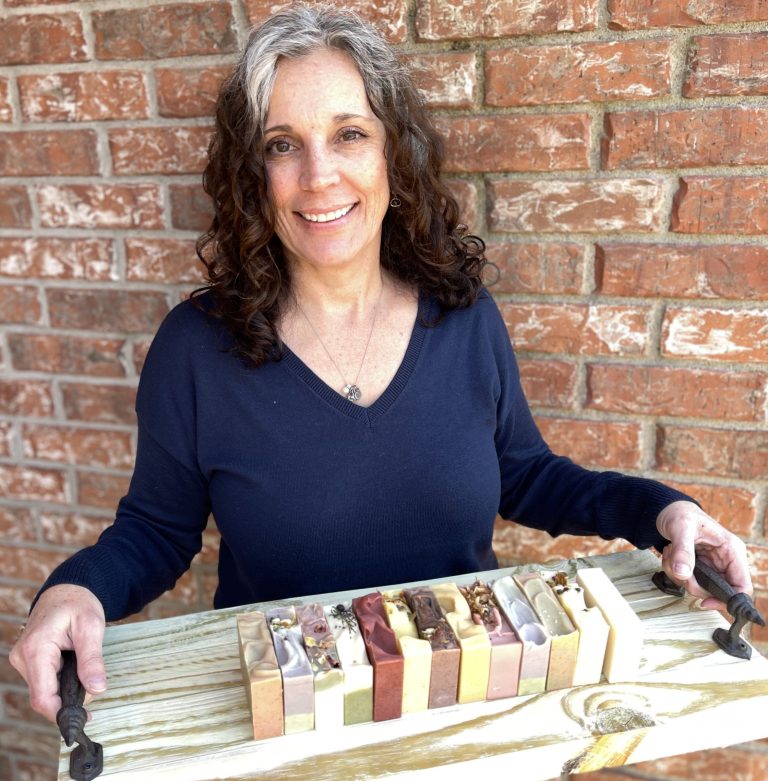 It gives me much joy and pride in creating my soaps and skincare. Each bar of soap is created to be simple, nourishing and gentle, all with ingredients chosen specifically for their nourishing and gentle qualities, each bar one that my family and I would use and DO. Every bar is handcrafted by me with love and care. My hope is that you love using them as much as my family does.
Grace & Peace to you beautiful friends!